hi, all today I going to show you how to texture your terrain UDK. If you haven't read the tutorial on make and editing the terrain you can read it hear
http://forum.codecal...errain-udk.html
OK so lets get started.
So since this is continuing from the last tut you should have a terrain with a light on it already.
So the first thing we have to do is open our terrain editor which I showed you how to do in the last tut and right click in the gray area and make a new terrain setup layer and name it our_sand (yes the pics says sand but name in our_sand)
Now a new bar will pop up under the HeightMap bar named our_sand, left click and it should turn yellow then right click it and add a New Terrain Martial and name it sand_texture.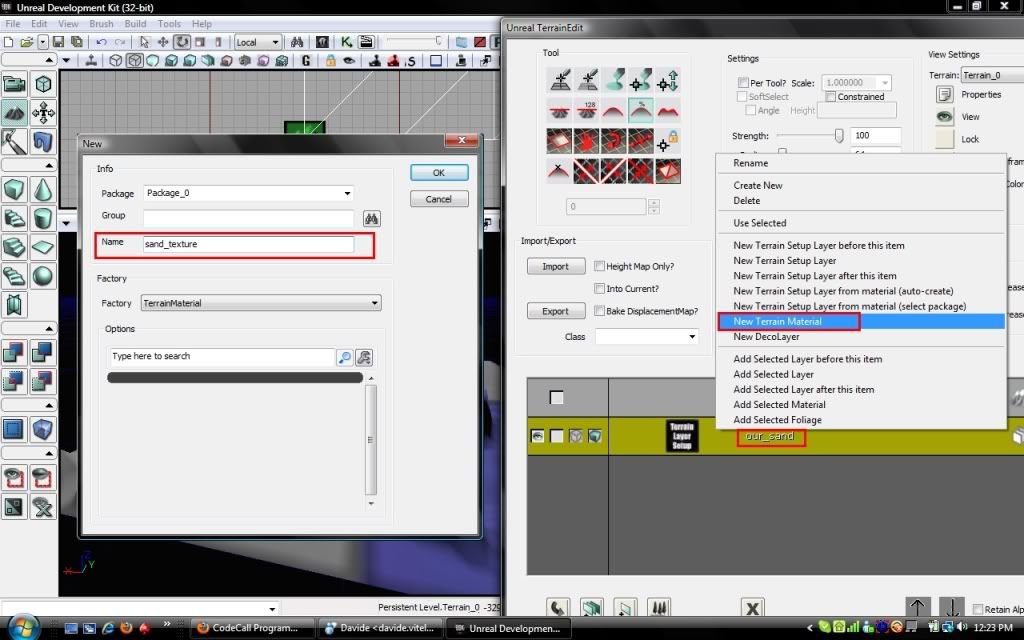 Now open your content browser with ctrl + shift + F and you should see you terrain textures, right click sand_texture and click properties.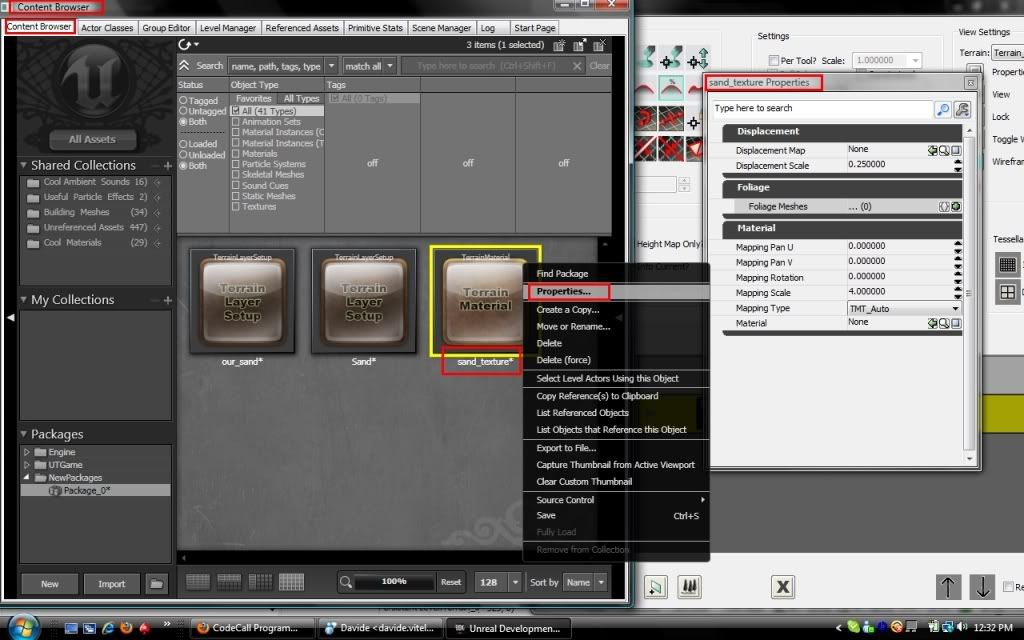 Now in your Content Browser go to the Cool Materials folder and scroll to the very bottom and select M_Sand_Master_VertPaint then press the little green arrow in the material section of your sand_textures properties.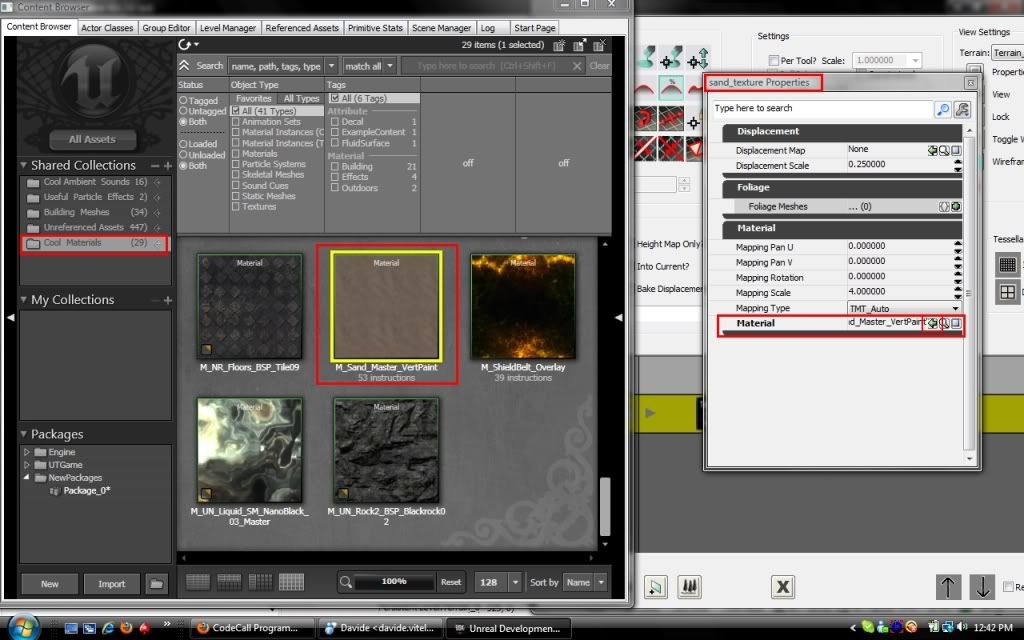 OK so now you can exit out of the Content Browser and sand_texture and your terrain should look like this.
OK so there you go you have a texture on you terrain.
Now to if you repeat the process you can just select the new texture bar and paint the texture on with the paint brush tool.(ctrl + left-click paints and ctrl + right erases texture )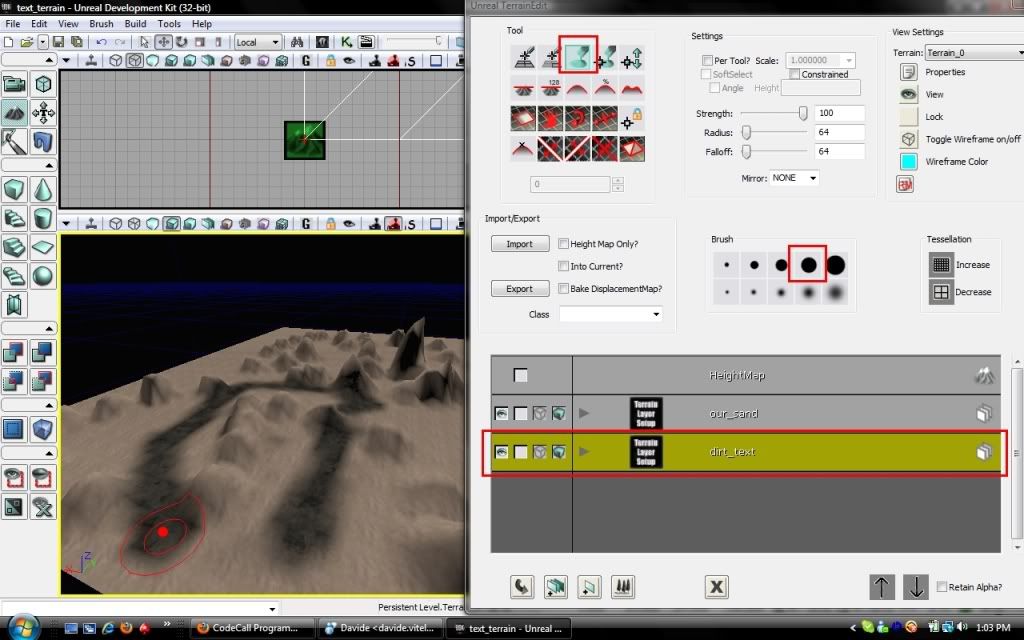 One last thing how to add some grass go to you Content Browser and find your texture(in this case sand_texture) and open up it's properties again then search foliage in the search bar at the top of the Content Browser and find one you want then add a new item in the foliage section of sand_texture properties and click the little black arrow to open it all up then press the little green arrow again to add you grass then just change the density and you have grass.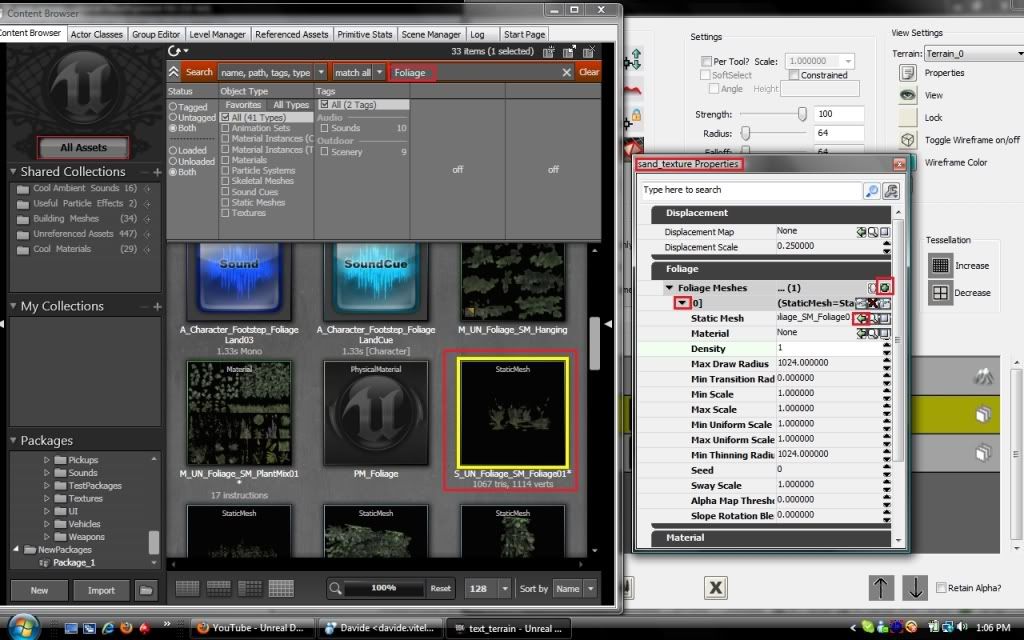 Well hope you enjoyed this tutorial, as always +rep and comments/questions welcome.