Making Terrain In UDK.
Today I'm going to show you how to make and edit your own terrain in UDK.
So to get started you need a new project.
Now click the tools button from the top menu then click new terrain and leave the setting as is and click next.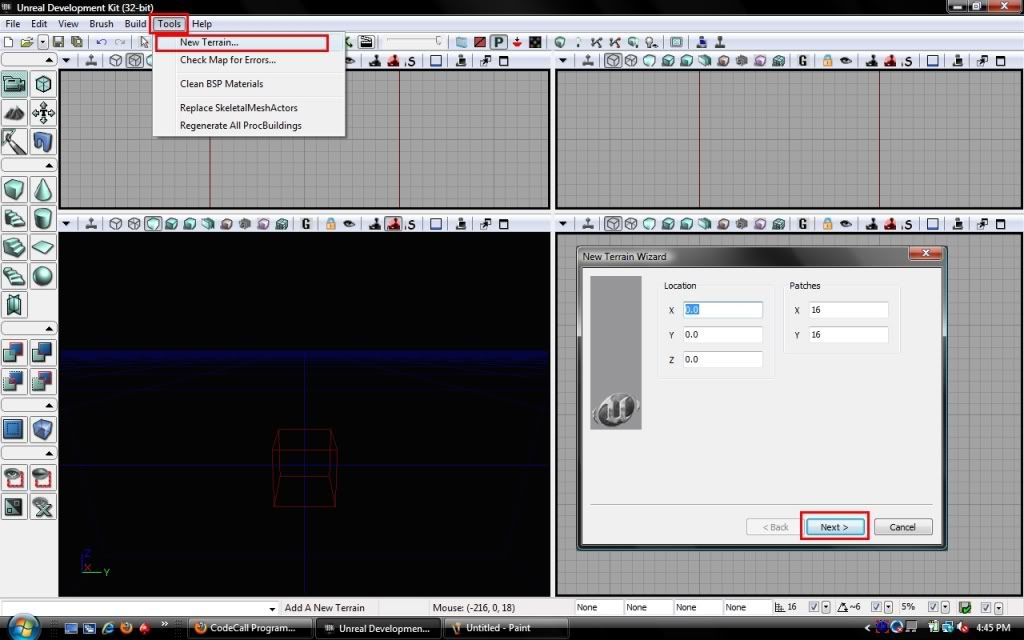 OK it might take a few seconds but a new terrain should appear.
Now for editing our terrain.
First click the edit terrain button(the one with mountains on it) and a terrain editing window should pop up, now toggle on the wireframe view and increases the tessellation two times and it should look like this.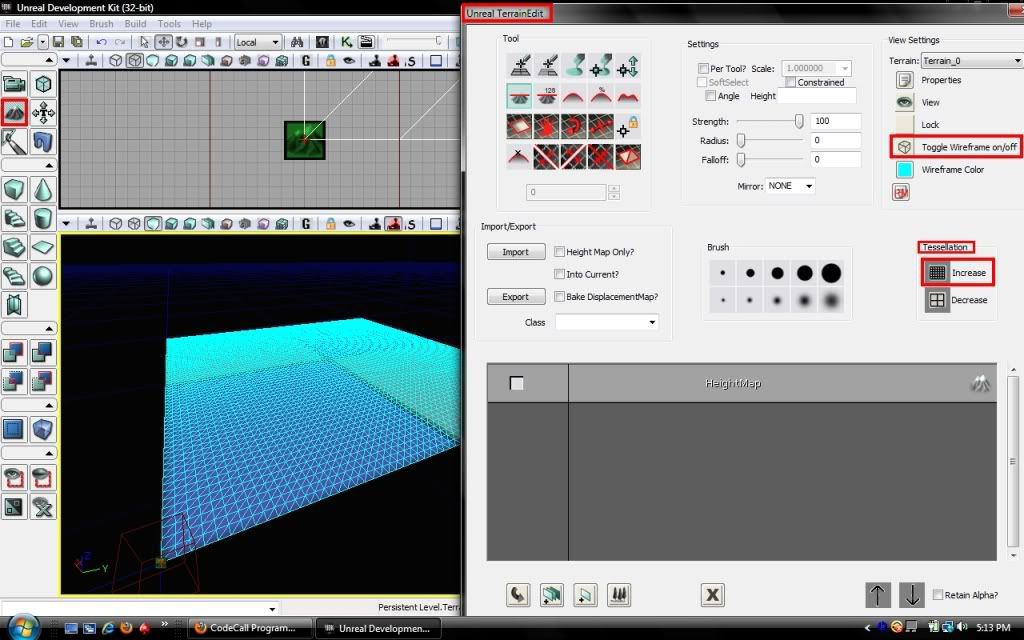 Now to edit the terrain we must select the paint brush tool and select the one of the sizes, now put your cursor on the terrain in the 3D window there should be a red circle thing, now hold ctrl+leftclick to make the terrain go up and ctrl+rightclick to make it go down.
OK so I don't have time to go through all the tools but don't be afraid to play with them, test'em out ands see what happens.
Now toggle off the wireframe view and click the X on the terrain editor and you have your very firsts terrain.
Another thing that you'll want to now how to do is add a light like the sun, to do so right click the terrain and add a actor but instead of, Add Light (Point) choose Add Light(DominantDirectionalLight) and select the rotate tool and rotate the light and you should come up with something like this.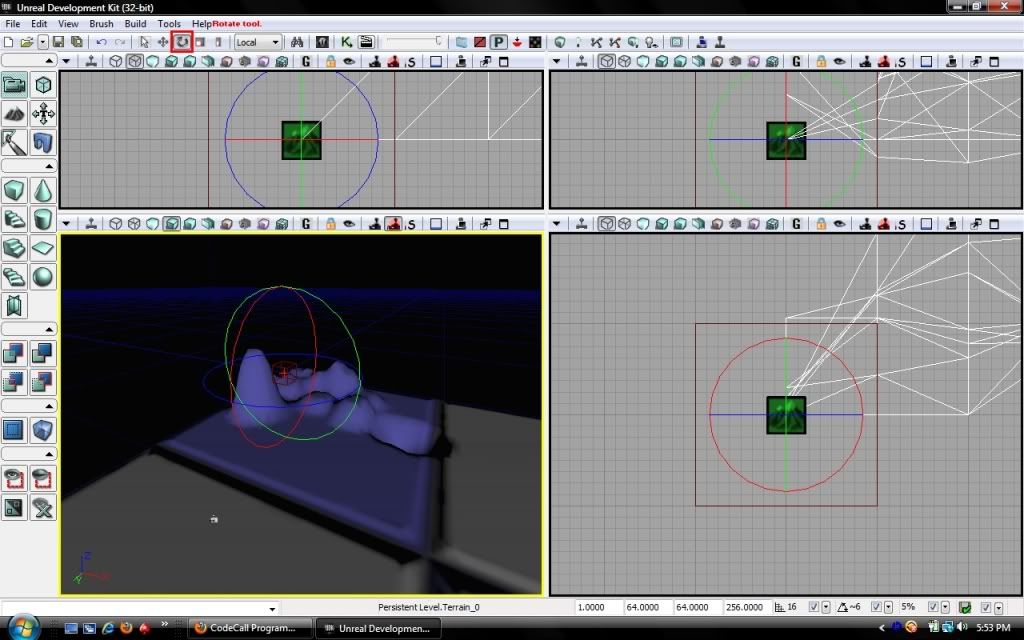 So now you now how to make a terrain in UDK
Well I hoped you enjoyed this tutorial, +rep and comments always welcome.