OK so to continue from last time, I'm going to show how to add walls to your room with textures and also how to add objects into your game, OK lets get started.
The first thing we need to do is add some walls, so right click the the cube button and change the setting like so and move the wall over.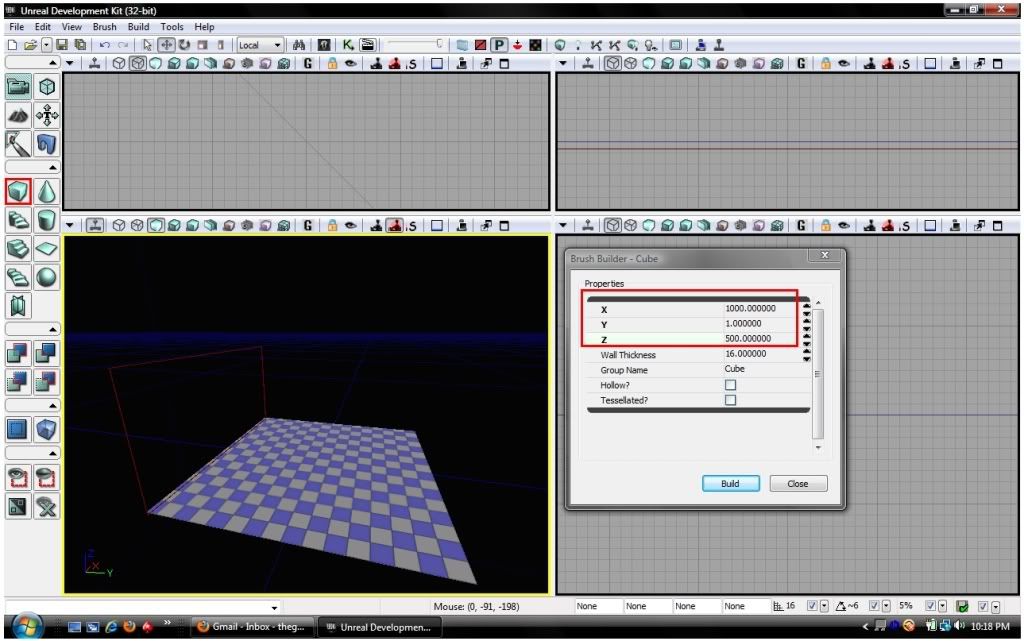 Press biuld then close and press the same button as last time to make it solid.
OK now do that again for the wall on other side of the room then switch the X Y settings and make walls for the front and back sides.
OK once you've got that done it should look like this.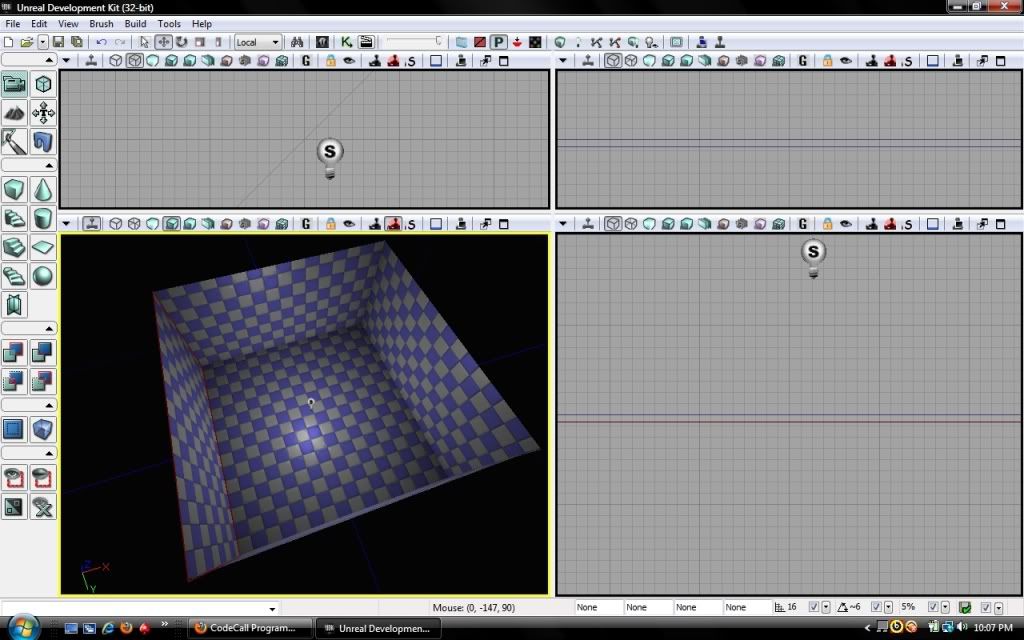 OK now for some textures and some objects.
First we need to open the content browser with all of are textures so press Ctrl+Shift+F or click view>Browser window>content browser. Once you have it up click the Cool Materials folder like shown and select a texture and drag it to your wall or floor.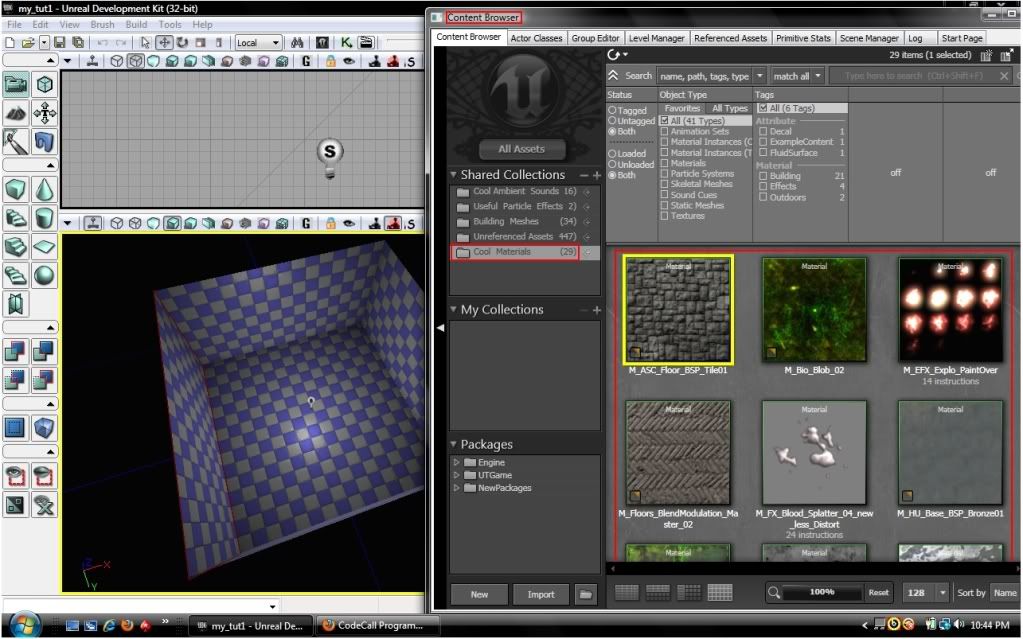 Once you have your walls and floor textured it should come out like this depending on the textures you chose.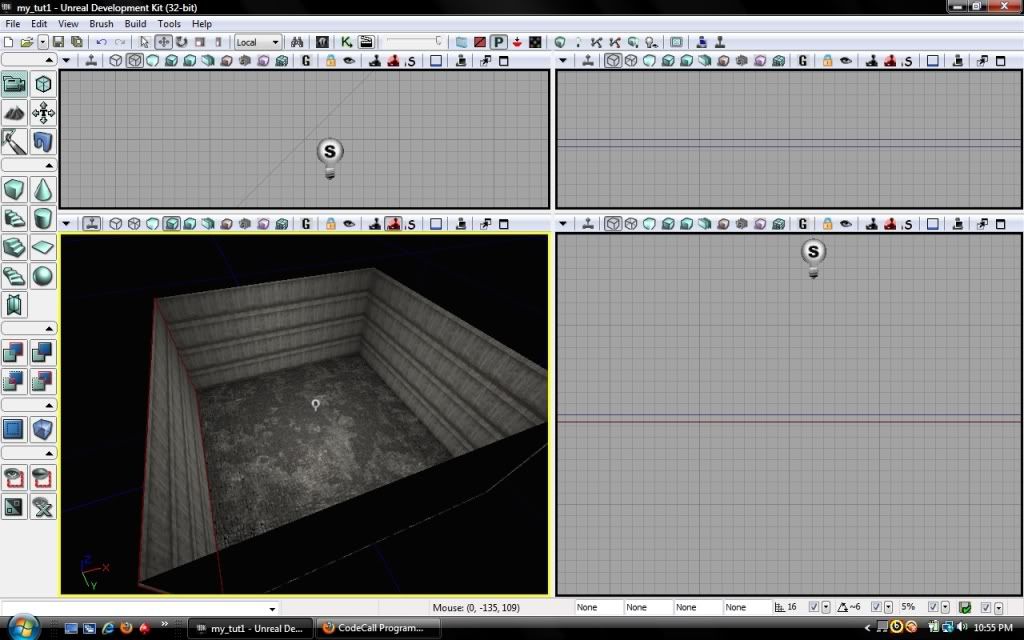 Now you may test your game like I showed you in the first tut if you wish to see your new textures.
OK so now for a couple objects, lets add a little plane thing.
Once again open the content browser, now click the All Assets button and check the All Types and Vehicle tags as shown then drag it to the room.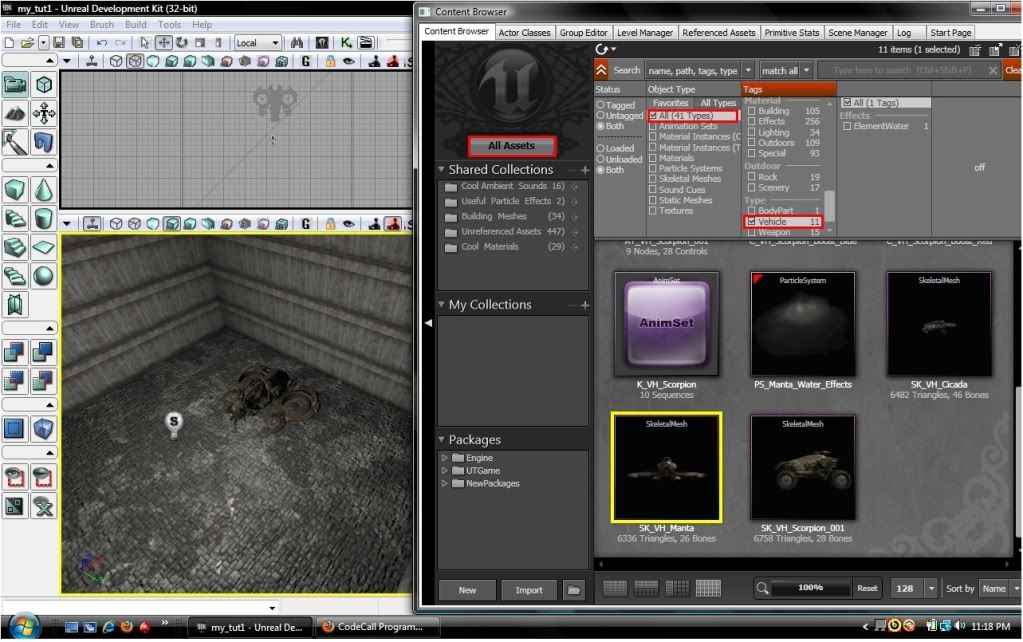 OK well now you have a basic knowledge of the Unreal Engine just play around in the content browser and see what you can do.
Any problems or comment post um, play around and have fun Cya.
PS: If you had a hard time following this tut watchmy video tutorial on.
http://forum.codecal...html#post235292
Edited by CommittedC0der, 27 January 2010 - 02:05 PM.