Im going to show you how to make an easy Web Browser in Visual Basic 6
Basically what you will need is:
4 CommandButtons change their caption to Go, Back, Forward and Refresh
and name them cmdGo, cmdBack, cmdForward and cmdRefresh,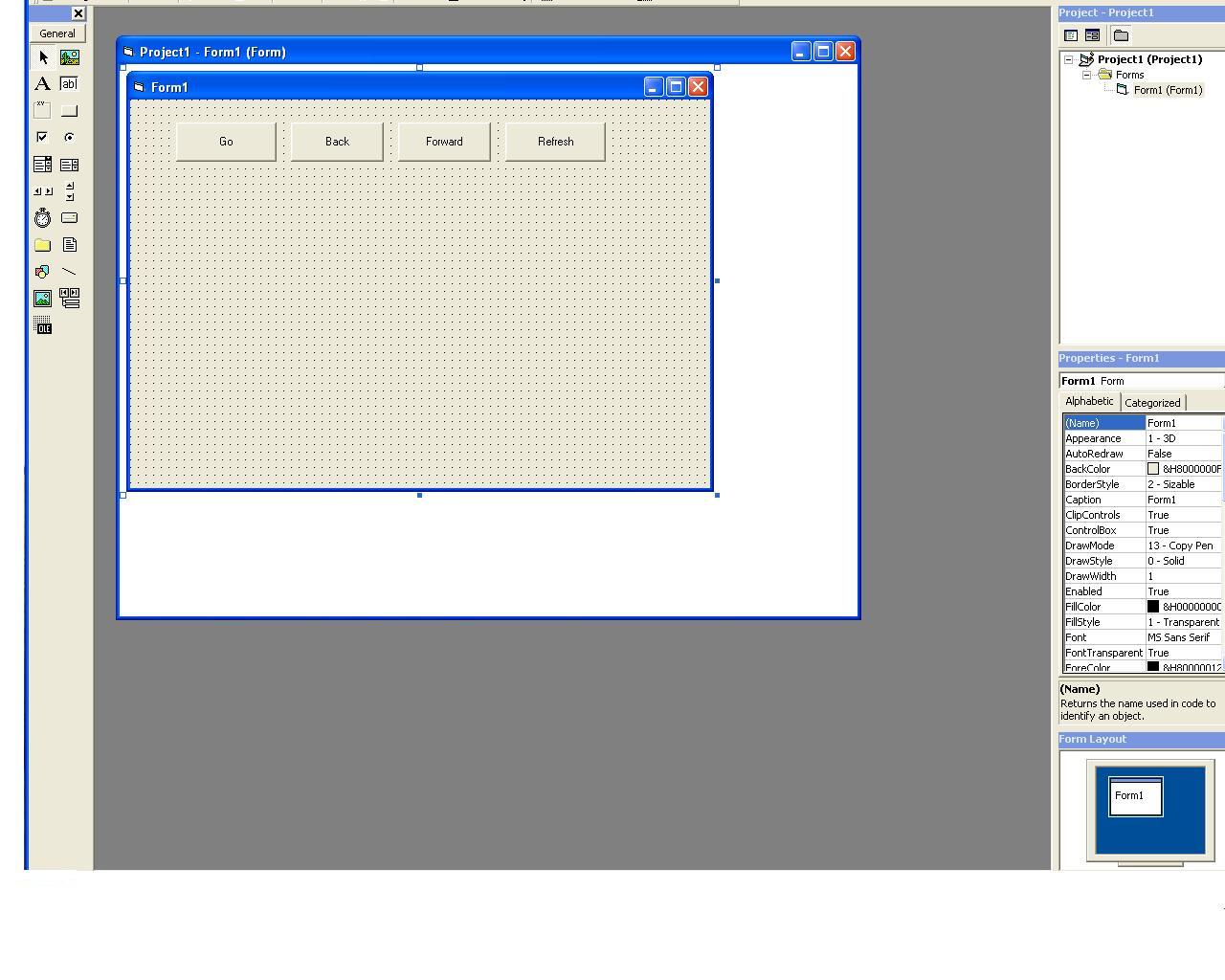 Then make one textbox ( You need it to type the URL )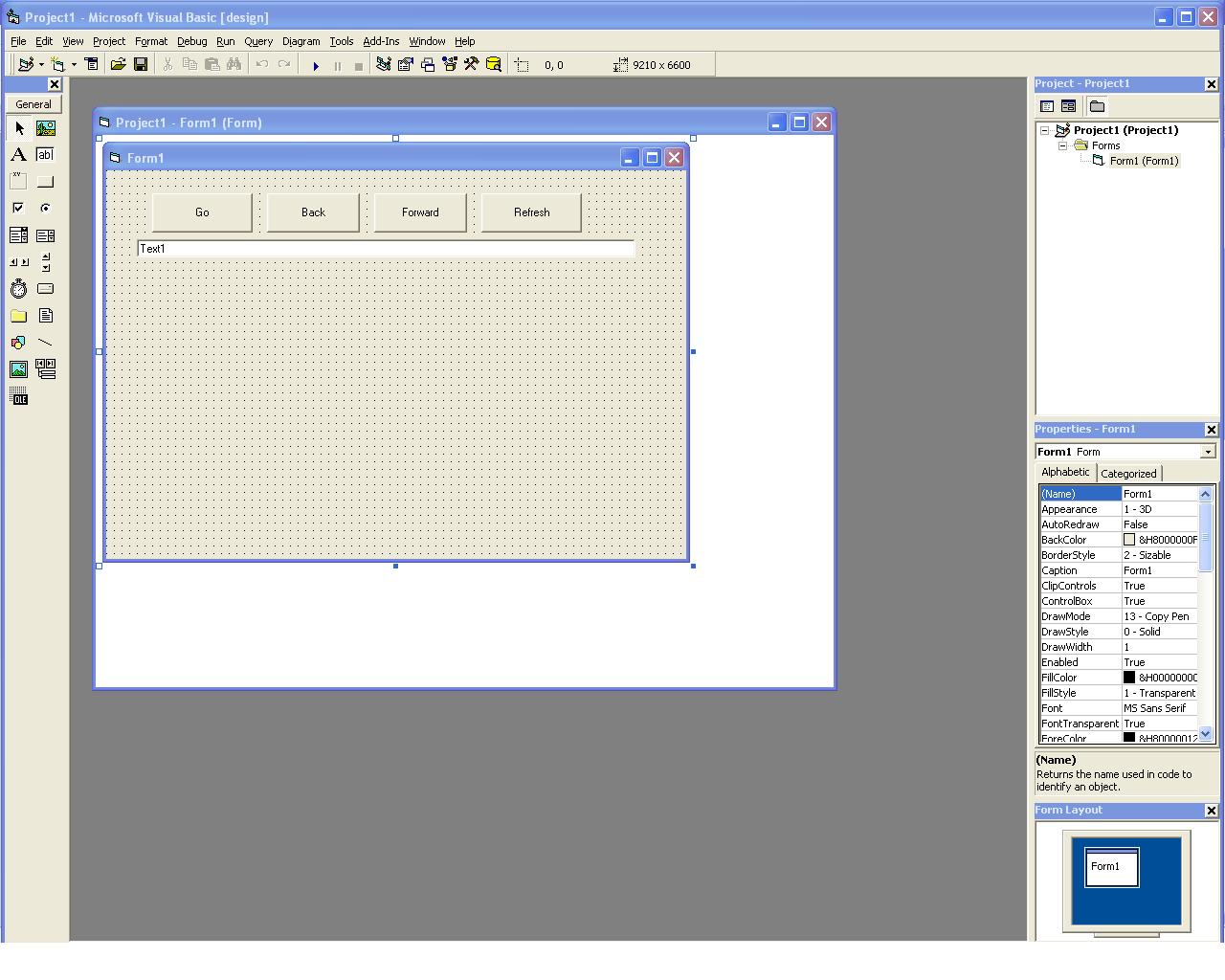 And then make one WebBrowser if you cant find it right click on left toolbar click components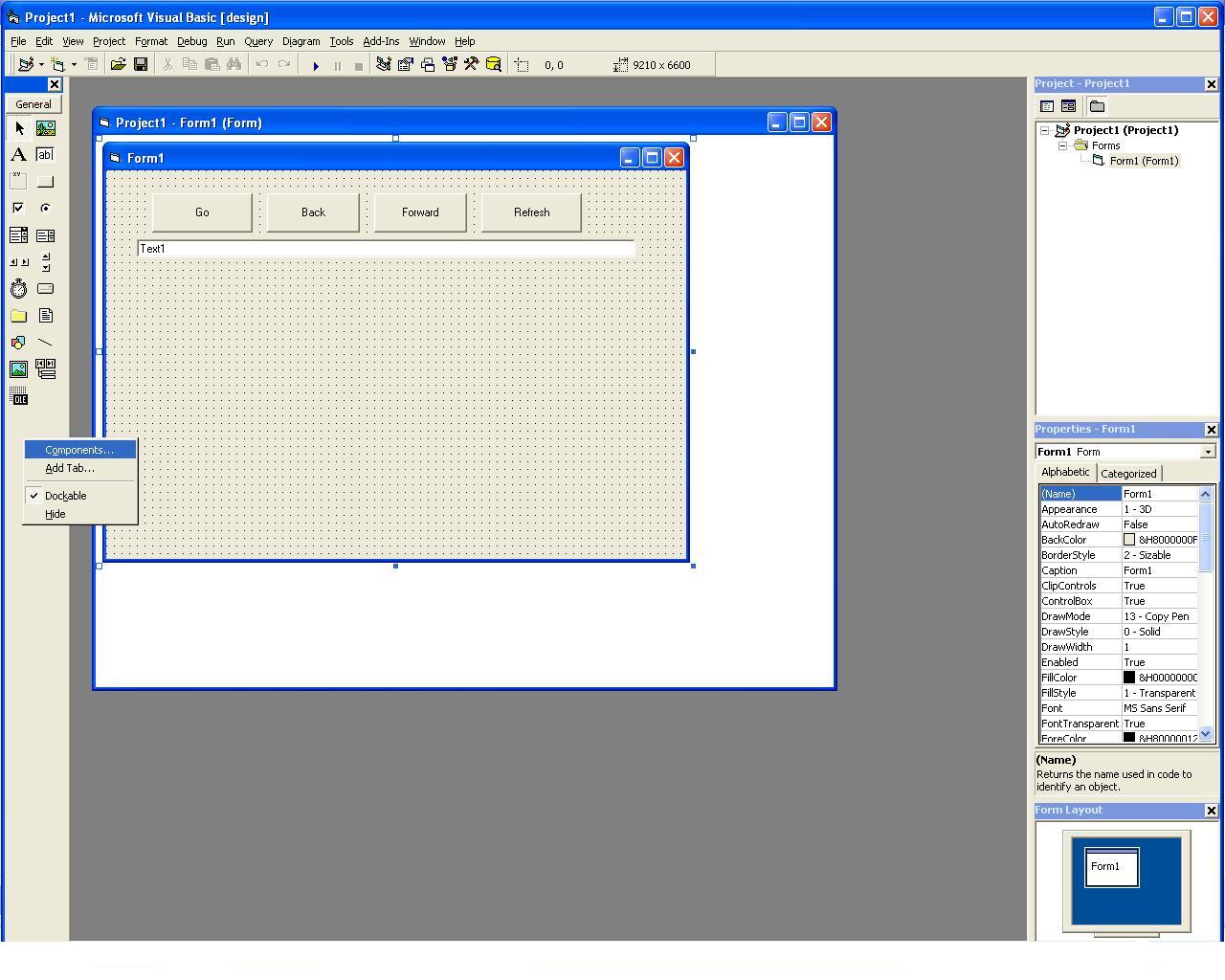 And find Microsoft Internet Controls, click on it and click ok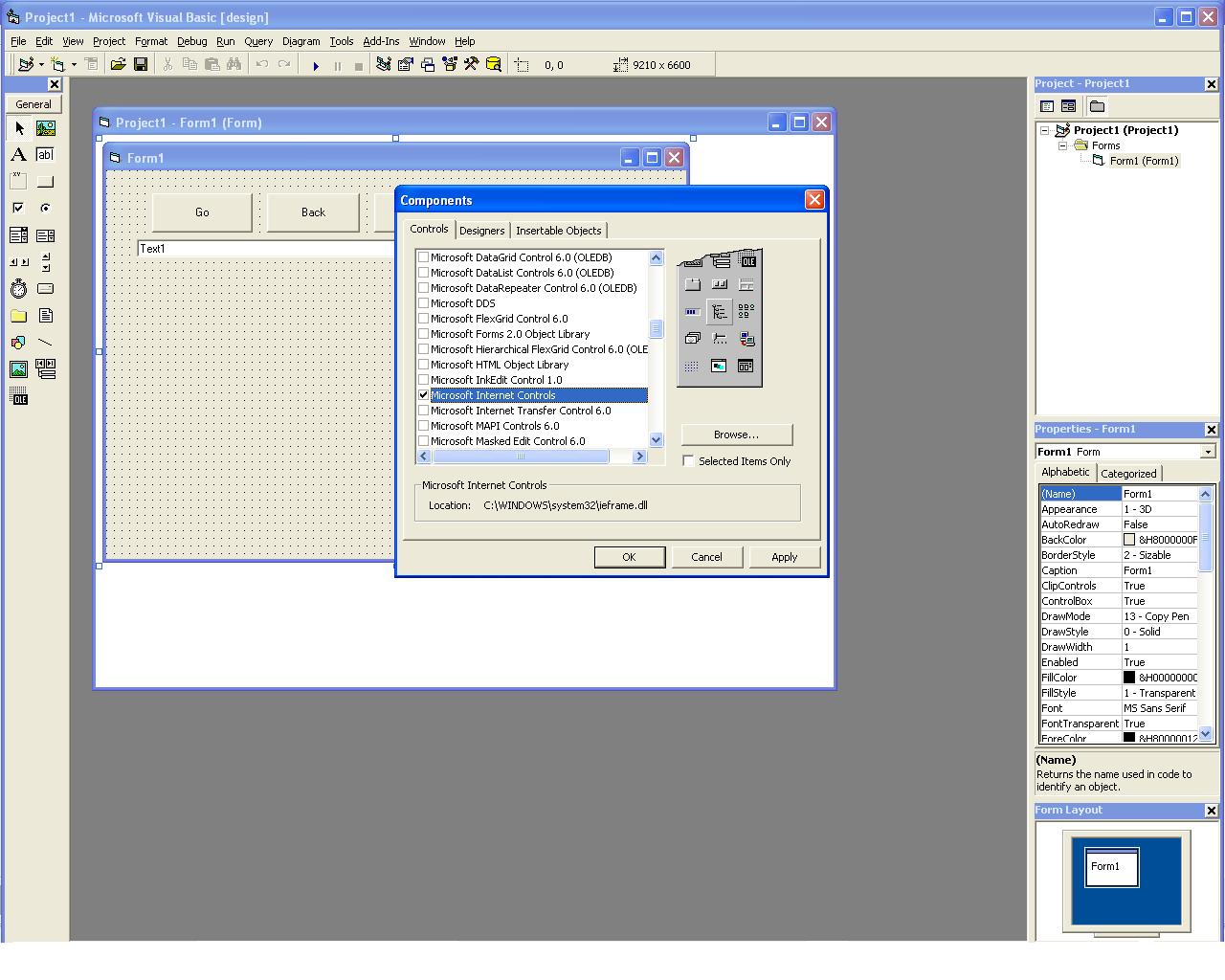 Then on the left toolbar new icon will appear add it to the project make it big.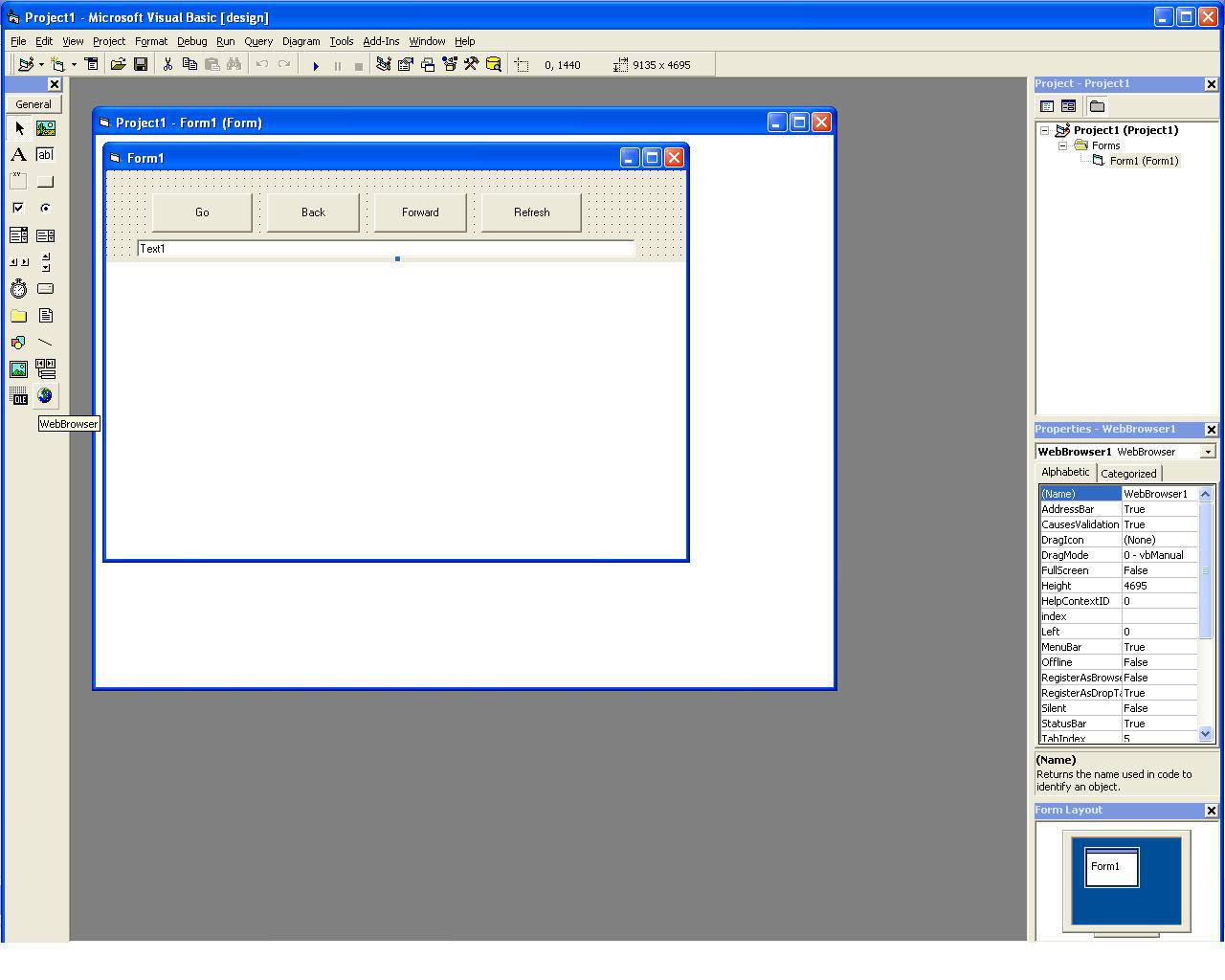 And the last bit. The code:
Private Sub cmdgo_Click()
WebBrowser1.Navigate (Text1.Text)
End Sub
Private Sub cmdback_Click()
WebBrowser1.GoBack
End Sub
Private Sub Cmdforward_Click()
WebBrowser1.GoForward
End Sub
Private Sub cmdrefresh_Click()
WebBrowser1.Refresh
End Sub
Private Sub Form_Load()
WebBrowser1.Navigate ("http://www.google.com")
End Sub
Private Sub WebBrowser1_StatusTextChange(ByVal Text As String)
Text1.Text = (WebBrowser1.LocationURL)
Form1.Caption = (WebBrowser1.LocationName)
End Sub
Thats the code.
Ummm. You can customize your own like put images and change the text, font....
And dont forget to save it as .EXE
Thats it your done you have your own Web Browser!
If you liked it +rep me
Edited by ViRuSS, 01 September 2008 - 04:20 AM.